Kick-start from a Clean Slate
Becoming a self-employed cleaner is a great way to earn a living. This career path gives you the freedom to work the hours you want, choose your clients and, most importantly, be your own boss. With these perks, it's no surprise you're interested in setting up your own cleaning business, but it's vital you're aware of all the costs, risks, and responsibilities before doing so.
As an insurance provider who has helped protect companies for 35 years, we know how important the right cleaners insurance is for new businesses. However, this is just one of the many things you need to organise before you can become self-employed. In this guide, we explain everything there is to know about setting up a cleaning business in the UK.
Registering your cleaning business
There are certain criteria you must meet in order to truly class as a self-employed cleaner. According to the UK Government, you must be in charge of your own business and take sole responsibility for its success or failure. You also don't have the same rights and responsibilities of regular employees and don't receive your salary through PAYE. Like all self-employed workers, you'll have to fill in a Self Assessment tax return for the previous tax year, while the National Insurance Contributions (NICs) you pay depends on your profits. It's possible to be employed and self-employed simultaneously. For instance, you could work for another cleaning business two days a week and run your own the rest of the time.
The next step is registering your new cleaning business with HMRC. It's worth thinking about hiring an accountant who can advise you on tax and VAT, as your business will also require its own designated bank account and there is lots of paperwork involved.
Once your business is registered, you need to purchase all the equipment and products for work as a cleaner, as well as things like a business computer and relevant software packages to manage the company and communicate with clients. All this adds up, so it's vital you plan and budget appropriately for this expenditure—for instance, a van you'll use to transport your cleaning materials could cost at least £3,000. Therefore, make sure you base all your purchases on the profits you estimate you'll make later on.
Protecting your cleaning business
Setting up a new business is exciting, but it's important not to lose sight of the potential risks of doing so and plan how you'd protect your company's finances against unexpected losses.
The most beneficial coverage for cleaning businesses is public liability insurance, as any costs associated with workplace accidents that cause personal injury to a third-party or damage their property will be covered by us. Very serious incidents can sometimes result in compensation claims costing over £250,000 but, with this insurance in place, you'll never need to worry about being financially ruined due to an unexpected event. What's more, some clients request proof of this coverage before offering you work, and you may lose out without it. It's most useful to take out a public liability insurance policy that, like ours, automatically covers you for financial loss and legal expenses. Not only does this save you from paying the high costs associated with legal cases, but you'll also be insured if a compensation claim was made against your cleaning business for purely economic losses.
If you plan to hire a team of employees, the law requires you to take out employer's liability insurance. This is similar to public liability cover, but applies to compensation claims and legal action from your team rather than a member of the public. Organising personal accident insurance and income protection is also sensible, as this ensures you receive a salary if you're unable to work due to illness or injury. You'll receive a weekly benefit if you're temporarily out of work, or a lump sum if extreme circumstances means you're unable to return to the job.
Finally, if you'll be operating your cleaning business from a new premises, you may decide to take out property insurance to protect it from accidental losses or theft. This type of insurance is not provided as standard by Tradesman Saver so please contact us for a separate quotation if you need this insurance.
Save £££ on your insuranceCustomers are always telling us how much they saved by switchingGet A Quote
Marketing your cleaning business
Once your business is ready to get started, you need to focus on acquiring new customers and the only way to do this is through effective marketing. Even if you already have a number of loyal existing clients, all companies lose business from time to time, so an ongoing marketing strategy is essential to continuously attract fresh clientele.
There are a number of ways you can market your business, including:
Word of mouth
Advertising
Websites and social media
Online Directories – like Check-a-trade and Rated People
The approach you choose will depend on who you're targeting. Generally speaking, your business will service either the commercial, domestic, or specialist market. This may be pre-determined by your existing experience, but even if you consider yourself an expert in your chosen sector, it's vital you conduct thorough market research. Once you've figured out your target customer base, you can think about the campaign most likely to appeal to them. In some cases, you may have the most success with advertisements in local newspapers or flyers, while other markets may respond more favourably to you simply knocking on their doors.
Market research can also help set your prices, as you'll be better able to estimate how much customers would be willing to spend on your services. Make sure you check what your competitors currently charge to ensure you're staying competitive.
With the right prices and a proactive marketing strategy, your customers should start rolling in. Take advantage of every good job you do and ask your clients for personal recommendations, referrals and testimonials to help you drum up even more business. Becoming a self-employed cleaner takes a lot of commitment and skill but once you succeed, the experience will be worth it as you start to reap the rewards of working for yourself.

Chapter 5: The Legal Requirements of Starting a Cleaning Business
Louise Petty June 20, 2016
Whilst you don't need a specific licence to start or run a cleaning business, there are certain UK government requirements that you need to comply with in order to trade legally. This includes ensuring that your business is registered and that you've taken out the correct insurance to protect yourself and your employees against costly claims.
---
Legal Considerations
Register your business
If you're self-employed then you must register as a sole trader with HMRC to show that you own the business. You'll also need to register for self-assessment tax, meaning that you calculate and pay your own tax each year. You may find our Guide to Sole Trader Tax useful.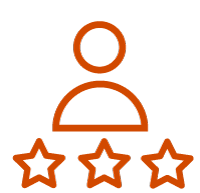 Need a Certificate?
If you're a cleaner, you'll regularly encounter substances that are hazardous to health. Make sure you have the knowledge to protect yourself and anyone you employ and try our online COSHH course today!
Get the right kind of insurance
There are two types of insurance that are essential for all cleaning businesses and a third type if you hire staff. These are:
Public liability insurance – this protects you against claims from third parties in cases of personal injury or property damage, including accidents. It means you'll be covered in case you accidentally break someone's heirloom vase!
Professional indemnity insurance – this protects you against claims from unhappy employees or clients. It means you're covered if a customer refuses to pay an invoice or if you need to rectify a mistake.
Employers' liability insurance – if you have any number of staff then this protects you against claims from employees, in case they sustain an injury or illness whilst working for you.
To purchase insurance you can simply do an online search and take a look at the options available. Most insurance isn't expensive and you can pay on a yearly or monthly basis. If you don't take out the correct insurance then you risk hefty expenses if someone makes a claim against your company, so it's worth doing!
Pay the National Minimum Wage
If you employ workers in your cleaning company then it's essential that you pay them fairly – at least the minimum amount set by the UK government. The minimum wage rate depends on the employee's age and is usually updated every October. As an employer, you must keep on top of any changes and ensure that your workers are paid correctly.
---
Cleaning Chemical Safety (The COSHH Regulations)
The Control of Substances Hazardous to Health Regulations (or COSHH) is the UK law that requires all employers to control the risks from harmful substances. As the owner of a cleaning business it's your responsibility to ensure that the chemicals you use are handled, stored and used safely so that they don't cause harm to you, your workers and your clients.
But how can you ensure chemical safety?
All cleaning chemicals are hazardous substances and must be treated with care.
The people who use them must be correctly trained and understand how to minimise risks. If used incorrectly then cleaning chemicals can cause all sorts of ill-health problems, such as asthma, skin irritation or even poisoning. They may even have flammable or explosive properties if they're not handled and stored in the correct manner.
It's not just a legal requirement to use your cleaning chemicals safely. Doing so will protect the health of your workers and will reduce the likelihood of expensive medical costs and lost productivity. If a staff member is off work ill, then you'll lose a vital pair of helping hands and your income will begin to drop.
To comply with the Regulations you should first carry out a risk assessment.
This means taking a look at your cleaning chemicals and the places you'll be working, and then identifying what may pose a risk to health. Read the warning labels of your cleaning products (hazard symbols are red, white and black) to assess which are likely to be harmful. Consider whether you'll be working in close contact with them and for how long. You can then use this information to work out how you can keep people safe.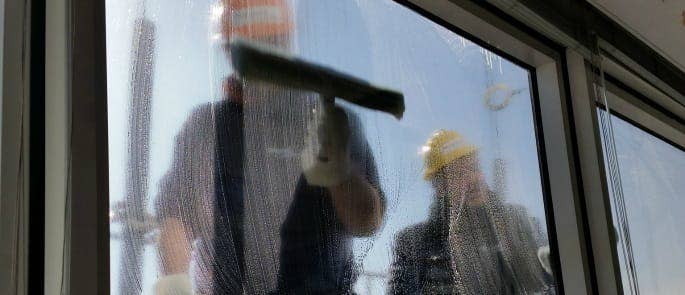 ---
14 Top Tips for Cleaning Chemical Safety
Follow these top tips to ensure that you're using your cleaning supplies safely:
Avoid the use of harmful chemicals where possible. Substitute the chemical for a less-toxic one wherever there is a choice.
Never mix chemicals together. It could make them incredibly toxic or cause a chemical reaction or explosion.
Don't use more than is needed. Always follow the chemical's instructions about how much to dispense.
Don't use chemicals past their use-by dates. Safely dispose of any out-of-date chemicals as they may become hazardous (as well as less effective).
Prepare a fresh solution each time. Don't re-use chemicals or carry the same bucket from premises to premises.
Use a measured dispenser. This ensures you get the right amount each time and helps to avoid accidents.
Dispose of hazardous chemicals safely. Most cleaning chemicals are water-soluble so can be poured down the drain, but those that aren't mixed with water must be disposed of via an authorised waste carrier.
Be careful not to spill anything. If you're manually dispensing products then avoid spilling them, especially in areas where they may come into contact with people's food or skin.
Store chemicals in labelled, sealed containers. You should keep them in their original packaging, so you always know what they are and can access their labels' safety information.
Keep your chemical storage area tidy. Even if it's just a box that you carry from job to job, ensure that it's clean and secure so the chemicals can't spill.
Don't use broken equipment. Keep everything that you use clean and in good repair to avoid accidents or contamination.
Open a window or turn on the extractor fan. Ventilation is particularly important in small spaces, like bathrooms, where fresh air cannot flow as freely and you may become overwhelmed with the smell of chemicals.
Train your employees. Ensure that they also know the risks and how to handle, store and use cleaning chemicals safely.
Provide protective measures. It's unlikely that you can avoid the use of chemicals altogether so make sure you and your staff are protected from the risks. For example, wear gloves, long sleeves and a protective face mask where required.
---
What Training Should I Take?
Qualifications aren't needed to run a successful cleaning business, but if you want to help yourself rise above the rest then it's essential to know what you're talking about.
Taking an online course is an inexpensive, convenient way to bump up your knowledge and ensure that you understand all the different areas of your business. Training is also useful for your staff members if you want to educate them in safe working practices. High Speed Training offers the following basic-level, online courses which you may find beneficial: